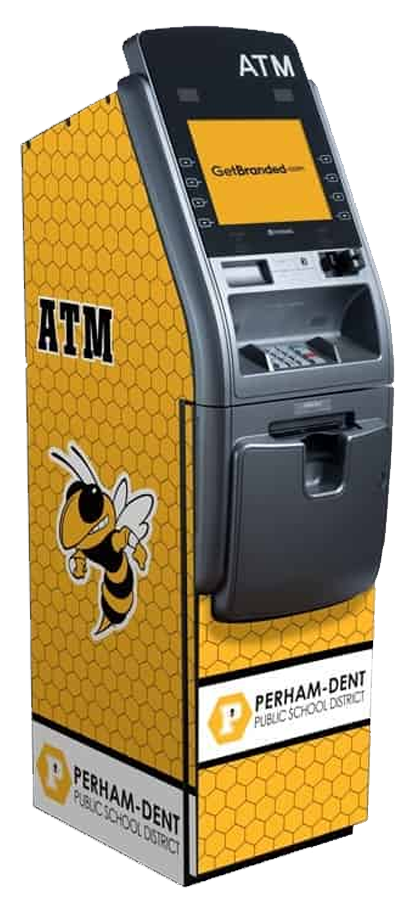 Products
Make your ATM as unique as your business!
Do you wish you could brand your store's ATM to build customer loyalty? Do you own a fleet of ATMs and want to advertise your own company on each unit to attract the interest of local business owners? Would you like companies to pay you money to let them advertise on your ATM? We can provide custom vinyl wraps with gorgeous graphics that turn your cash machine into an even bigger money magnet.
Stand out from the crowd and get noticed now by branding your ATMs with professionally designed and easy to apply wraps. Build local ATM customers, increase foot traffic, and best of all, increase revenues from the increased infusion of cash to your business.  These durable wraps are UV and scratch resistant.
Contact us

today to get started with a custom ATM wrap!
Contact us today to learn more or get started with our ATM products and services!


Premier ATM Services
1611 Castle Hayne Road
Wilmington, NC 28401
p: (800) 922-1427
[email protected]